Click photo(s) to enlarge




| | |
| --- | --- |
| Ad #: | 29765 |
| Price: | $17354.4 |
| Year: | 2020 |
| Size: | 102 x 30 |
| Make: | Diamond C |
| Model: | 30FMAX |
| Stock #: | |
| Serial #: | |
| Sale Type: | New by Dealer |
| Color: | Gray |
| Axles: | 2 |
| Hitch: | Gooseneck |
| Side Door: | |
| Rear Opening: | Ramp |
| Condition: | New |
| Warranty: | Factory Warranty Included |
| Availability: | Available for Order |
Features:
Storage, Brakes
Description:
Diamond C 30FMAX Flatbed Trailer w/Hydraulic Dove Tail and 4' Removable sides.

The price above is for Texas factory pick up only.

You don't have to drive all the way to Texas to pick your trailer up. Have us deliver your trailer to a location close to you, your home, work, anywhere with our wholesale shipping or dive a little save a lot, meet us half way and cut the cost of freight in half.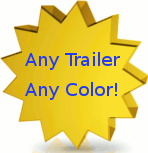 15,495.00 For 30' Model Shown with 4' Removable Sides

Can also be purchased without side kit for 12,995.00

Fleetneck MAX. When others fail, the FMAX prevails. The feature loaded 30FMAX is designed and constructed to perform dependably under the heaviest of loads, for the hardest working crews. Additionally, the 30FMAX is highly customizable so that you can spec it to best suit your specific needs.




GVWR: 22,500#
axles: 2-10K GD Oil Bath
box: 36" Underslung SideBox
coupler: 2-5/16" 30,000# Load Leveler
cross members: 3" Channel On 16" Centers
frame: 12" X 16# I-Beam Bridged Frame
gusset: Custom Frame-to-Cross Member
headache rack: Custom 12Ga Plates
jack: 2-12000# Dropleg (Spring Loaded)
lace rail: 6" Channel
lights: All LED's
neck: 12" Channel
rub rail & stake pockets: Full Length with Pipe Supports
spare mount: In Neck
suspension: 5-Leaf Slipper Springs
tires: ST235/80R16
tray: Chain/Strap Tray in Neck
wheels: 16" Dually
wiring: Sealed Modular Harness



Hydraulic Dove: 9' Dove (30'+ Models Only)
Cleats & Diamond Plate on Dove
Jacks: 2-Speed Drop-Leg Jacks


The 30FMAX is available in 20' to 40' models.

hydraulic dovetail on 30+ models only.