Click photo(s) to enlarge




| | |
| --- | --- |
| Ad #: | 24660 |
| Price: | $10500 |
| Year: | 2018 |
| Size: | 7 x 18 |
| Make: | Cargo Express |
| Model: | CE718MH2 |
| Stock #: | |
| Serial #: | 24247 |
| Sale Type: | New by Dealer |
| Color: | Black |
| Axles: | 2 |
| Hitch: | Bumper Pull |
| Side Door: | 1 |
| Rear Opening: | Ramp |
| Condition: | New |
| Warranty: | Factory Warranty Included |
| Availability: | Preorder |
Features:
Interior Light(s), Light Switch, Roof Vent(s), Cabinets, Wheel Chock(s), Brakes
Description:
7x18 Cargo Express Motorcycle Trailer with Ramp in the V-nose and on the back. Model: CE718MH2

The price above is for Georgia factory pick up only.

Don't want to drive all the way to Georgia? Have us deliver your trailer to a location close to you, your home, work, anywhere with our wholesale shipping or dive a little save a lot, meet us half way and cut the cost of freight in half.


10500 OBO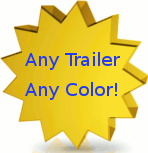 Cargo Express Model CE718MH2

G.V.W.R. 7,000#

7x18 standard motorcycle hauler

56" side ramp dooor with spring assist and flap

24" wheel chocks

Wall spare tire mount

White vinyl on flat top ceiling

White tech panel on sidewalls

Gray marble linoleum-floor, ramp & flap

2-roof vents

12-Recessed D-rings

LED light package

Overhead cabinets

Dome lights

Screwless Exterior


Please call one of our Florida Locations for more details
Ft Myers 800-897-4430
Marianna 888-767-4275

Visit our website @ www.tropictrailer.com
| | |
| --- | --- |
| Contact: | Reply to Ad |
| Phone: | (608) 237-7033 |
| State: | FL |
| ZipCode: | 33905 |