Click photo(s) to enlarge




| | |
| --- | --- |
| Ad #: | 49775 |
| Price: | $3100 |
| Year: | 201X |
| Size: | 7 x 14 |
| Make: | Lark United |
| Model: | VT7x14TA2 |
| Stock #: | 34168 |
| Serial #: | 34168 |
| Sale Type: | New by Dealer |
| Color: | White |
| Axles: | 2 |
| Hitch: | Bumper Pull |
| Side Door: | 1 |
| Rear Opening: | Ramp |
| Condition: | New |
| Warranty: | Factory Warranty Included |
| Availability: | Preorder |
Features:
Interior Light(s), Light Switch, Roof Vent(s), Brakes
Description:
***ORDER IN

7x14 Lark United Cargo Trailer!
Standard Features:



G.V.W.R. 7,000 LBS


(2) 3,500lb Spring Axles


Electric Brakes


16" On Center Wall Posts


2,000lb A Frame Jack


32" Side Door


White Aluminum Exterior


72" Interior Height


2-5/16" Coupler



Ramp Door


Side Door


LED Tail Lights


TUBE Main Frame Construction**


Roof Vent


12vt Dome Light


24" ATP Stoneguard


3/4" Plywood Floor


3/8" Plywood Walls


7-Way Plug




Options Available To Be Ordered:



6" Extra Height


V Nose


Tie Downs


Torsion Axle Upgrade


Radial Tire Upgrade


Exterior Metal Thickness



Trailer Nation

288 Benjamin Hill Dr.
Fitzgerald GA. 31750
Phone: 229-423-4040
URL: www.trailernation.com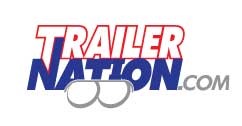 We specialize in all types of trailers: Utility Trailers, Gooseneck, Equipment Trailers, Auto Haulers, Dump Trailers, Enclosed Cargo, Horse & Stock Trailers, Close-Out Trailers, Race Trailers, Skid Steer Equipment Trailers, Tilt Equipment Trailers, Discount Scratch & Dents.

Disclaimer: Price may exclude tax, title, tags, governmental fees, and any finance charges (if applicable). Unless otherwise stated separately in the trailers details, price does not include processing, administrative, closing or similar fees. All specifications and measurements are subject to change. Trailer dimensions, weights and measurements will vary due to manufacturing and production changes. Please verify actual measurements of any unit prior to purchasing it. Please contact this dealer to confirm that this trailer is still available. If we do not have exactly what you are looking for and needing, we will get it for you!
| | |
| --- | --- |
| Contact: | Reply to Ad |
| Phone: | (608) 237-7033 |
| State: | GA |
| ZipCode: | 31750 |