Trailers for sale by
AJ's Truck and Trailer Center, Inc
AJ's Truck and Trailer Center, Inc
7760 Allentown Boulevard
Harrisburg PA, 17112
717-671-9115
http://www.ajtnt.com/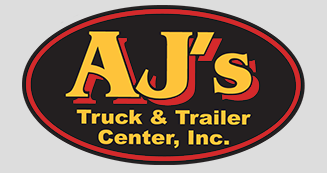 When you're looking for trailer dealers in PA, you needn't look any further than AJ's Truck & Trailer Center, Pennsylvania's premier trailer dealer. In addition to offering a huge selection of trailers at great prices, we also carry hitches, plows and salt spreaders. Buying a hitch? We have the accessories you need, from electrical connectors to brake controllers.
Feel free to call us at 877-381-1666 to get a quote and place your order. Want to look around our trailer dealership? Visit our location at 7760 Allentown Blvd in Harrisburg, Pennsylvania.
Need your trailer or plow delivered? No problem! Give us a call at 877-381-1666 to schedule your delivery. Or, you can pick up your trailer or plow at our location.
Interested in financing a plow or trailer? You can apply online! Just click the "Financing" button on the page of the plow or trailer you'd like to finance. As a plow and trailer dealer, we work with Sheffield Financial LLC to offer our customers financing.